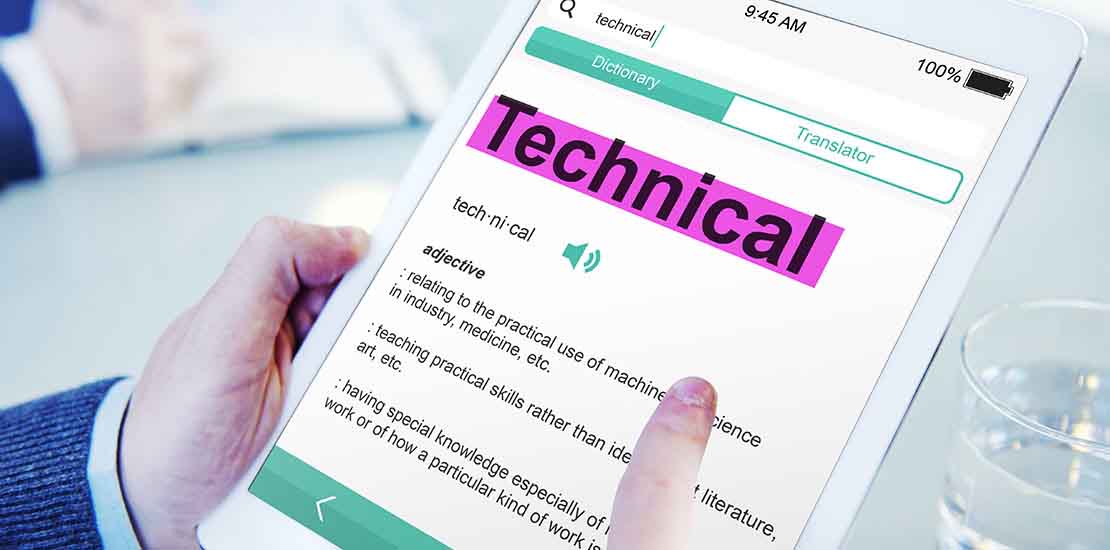 Technical Translation
Demand for technical  translation services in Dubai has increased as technology plays a more important role in our society, being used by the smallest of children through to the elderly.
When the words 'technical translation' is used, many people automatically think of engineering. However, Front Line Legal Translation provides technical translation services to a broad spectrum of industries, including medical, legal and economics, plus many more.
Cross Cultural Knowledge Technical Translations in Dubai
A requirement of producing an excellent standard of technical translations in Dubai is that the translators have a sound understanding of the subject area and the specialized vocabulary involved, but also cross-cultural knowledge between the countries involved.
As a leading translation company in Dubai that provides technical translation to many different countries, Front Line Legal Translation knows all too well that competency in such areas such as conversion systems for weight, length, currency, and dates is extremely important. A translation that uses kilograms instead of pounds, for example, will fail as it will not be understood by the target audience.
Front Line Legal Translation for Technical Translations in Dubai
Front Line Legal Translation provides expert technical translations in Dubai as well as further afield. Our specialized team of technical translators works on texts from manuals, to data sheets, to training courses and user guides. Whatever your need for technical translation office Dubai, Front Line Legal Translation will be able to provide an excellent level of service where you, as the client, are put at the forefront.
Front Line Legal Translation uses a stringent quality assurance method, where an editor checks over the text after it has been translated by one of our technical translators. This all happens within the timelines agreed at the beginning of a project, even when turnaround times are short.
Further Useful Links: