Arabic Translation Services Dubai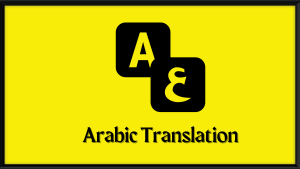 We are the Most Authentic Arabic Translation Company in Dubai
We are the premier destination for high-quality Arabic translation services Dubai. Our team of expert translators has years of experience working with both individuals and businesses to accurately translate important documents from Arabic into a variety of languages and vice versa.
At Frontline Translation, we take pride in our ability to provide top-notch Arabic legal translation Dubai for services of documentation. Whether you need to translate contracts, court documents, or other legal materials, our team has the expertise to ensure that every word is accurately translated and that the final document is fully compliant with all legal requirements.
One of the most significant benefits of hiring an Arabic translation company in Dubai for documentation is that it ensures that all parties involved have a clear understanding of the contents of the document. In legal settings, this is particularly important, as misunderstandings or misinterpretations can lead to costly disputes or even legal action.
Additionally, Arabic legal translation Dubai can help businesses and individuals navigate complex regulatory requirements when dealing with government agencies, financial institutions, or other organizations. By ensuring that all documentation is translated correctly, businesses can avoid costly mistakes and maintain compliance with all relevant laws and regulations.
At Frontline which provides Arabic Legal Translation Dubai, we understand the importance of accuracy and attention to detail when it comes to legal and other important document translation Dubai. That's why we work with only the most experienced and qualified translators, who are skilled at navigating the nuances and complexities of language to provide the most accurate and effective translations possible.
Whether you're an individual or a business, Frontline Translation is a competent Arabic translation company in Dubai to help you navigate the complexities of language and ensure that your important documents are translated accurately and professionally.
Get Quote Today To Enquire and enjoy the benefit of the most needed Arabic translation services Dubai in the market which is served by our brilliant team.