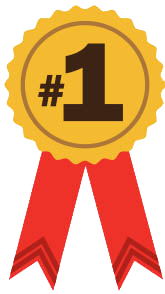 OUR GUARANTEES
High Quality Translation Services
Qualified Native Translators
Fastest Turnaround in the Market
Very Affordable Rates
Highly Dedicated Support Team
Hassle-Free Experience and 100% Satisfaction
Legal Translation Services in Dubai

Front Line Legal Translation is a leading legal translation company that caters to all your linguistic needs. Whether you require the Certified Legal translation services in Dubai of business letters, technical manuals, brochures, websites, medical reports, contracts, financial statements or you have constant requirements for a legal translation Dubai, you can rely on our professionalism and extensive expertise in translation.
+

70260

Projects Completed
+

150

Native Translators
+

5000

Satisfied Clients
+

70

Supported Languages
Leading Translation Company in Dubai
We provide legal translation services in Dubai also we are the leading company for document translation in Dubai operating from Business Bay for high quality and quick legal and certified translation services in Dubai. Translation services in Dubai are one of the most needed services including and we at Frontline have made it easier for people from all over Dubai by providing quick and affordable certified and legal translation services in Dubai. As one of the key foundations of society, communication makes it possible for us to have structure, order and coordination especially between different walks of life. For this reason, no matter the community or social structure, it is vital for you to have excellent communication. When it comes to international economic hubs like Dubai, the overall diversity of the local community deems it all the more necessary for you to maintain proper communication. As the City of Gold, Dubai has attracted people from across the world, all of whom are interested in pursuing business and career opportunities. But to be able to make the most out of your time here, it is necessary for you to possess the right documents and paperwork both in English and Arabic – and this is where the team at Front Line Legal Translation Dubai comes in with its excellent certified translation services.
Certified Translation Services by the Ministry of Justice in UAE
We offer legal and certified Translation in which this had made us become the one stop solution for all your linguistic and communication needs, including high-level English to Arabic translation Dubai. Ever since our inception, we have had countless businesses, entrepreneurs and professionals in the United Arab Emirates choose us as a professional translation company in Dubai, UAE. Be it technical manuals, English translation or even medical reports that need to be translated, rest assured that our team of professional will deliver top quality certified and sworn translation services to fulfil your needs. The linguistic solutions that we offer for different fields for the translation services Dubai and are inclusive of but not limited to:
Business Documents and Files
Technical Manuals
Marketing Material and Stationery
Online Portals and Platforms
Medical Reports
Legal Documents and Contracts
Financial Records and Statements
On-the-spot Interpreter Services
Legal Translation
Specialised Arabic translation services in Dubai & UAE
Arabic is the official language in the UAE and in GCC countries. Seeing the need for professional, high quality, accurate and on-time Arabic translation services within the country, we have made it our business and commitment to deliver excellent Arabic translation solutions to individuals and corporate clients within the UAE and across the region.
In addition to English and Arabic, our comprehensive Translation services in Dubai expertise includes adapting information to 25 other languages, allowing our company to meet every need for precise, meticulous and first-rate linguistic solutions.
Providing exceptional legal translation services
As thorough professionals, we wish to ensure that our team of translation delivers only the best to our clients. For this purpose, our certified translators are put through an extremely stringent screening and selection process – their language proficiency, accuracy and comprehension is guaranteed! So if you are looking for one of the best legal translation company in Dubai, make sure that you get in touch with us today. Feel free to contact us and our customer support personnel will respond to your needs right away.
OUR CLIENTS