Best Quality Spanish Translation in Dubai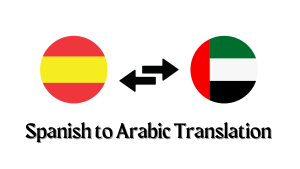 Welcome to the leading Spanish translation service provider in Dubai – Frontline Translation. We offer high-quality, accurate, and reliable Spanish translation in Dubai for businesses and individuals. Our team of experienced and certified translators is dedicated to delivering top-notch translation solutions for a wide range of industries, including legal, healthcare, finance, and more.
At Frontline Translation, we understand that the language barrier can be a major obstacle for individuals and businesses operating in Dubai, especially when it comes to legal documentation. That's why we provide specialized legal translation services for Spanish language documents to ensure that all legal documents are accurately translated into the required language. Our team of legal translation experts has extensive knowledge of legal terminology, ensuring that all legal documents are translated accurately and in compliance with legal requirements.
Our Spanish translation in Dubai services covers a range of document types, including legal contracts, agreements, patents, trademarks, and more. We also provide translation services for personal documents such as birth certificates, marriage certificates, and academic transcripts.
Our team of Spanish translators in Dubai has extensive experience in the translation industry, and we use the latest translation technologies and tools to ensure that our translations are of the highest quality. Our translation services go through multiple stages of quality checks to ensure that the final translation is accurate and error-free.
At Frontline Translation, we understand the importance of accurate translation in legal documentation. Legal documents are often complex and can have serious consequences if translated incorrectly. Accurate translation of legal documents ensures that all parties involved understand the contents of the document and can make informed decisions. It also ensures that legal requirements are met and that the document is admissible in court.
If you are looking for high-quality Spanish translation services in Dubai, look no further than Frontline Translation. We provide accurate and reliable translation solutions for businesses and individuals in Dubai, with a special focus on Spanish translation in Dubai. Contact us today to learn more about our services and how we can help you meet your translation needs.