Chinese Translation Dubai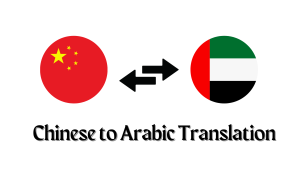 Chinese Translators in Dubai
Welcome to our Chinese translation Dubai services landing page! We understand the importance of accurate and reliable translations in today's global business landscape, and we are here to help you bridge the language gap with our professional Chinese translation services.
At Frontline Translation, we specialize in Chinese translations for legal documentation. Our team of experienced translators is not only fluent in Chinese but also possesses the necessary legal knowledge and expertise to ensure that your documents are translated accurately and efficiently. We understand that legal documents require precise translations, and we take great care to ensure that all technical terms and legal jargon are translated correctly.
We believe in 360-degree customer satisfaction and customer retention., and so we work towards providing the most unique service and solutions to every client. This is because the functions and requirements of every company are different. We also understand the importance of confidentiality in legal documentation, and we take all necessary measures to ensure that your documents are kept secure and confidential throughout the translation process.
In addition to our legal translation services, we also offer certified Chinese translators in Dubai for a wide range of other industries and purposes. Whether you need translations for business documents, marketing materials, or personal documents such as passports and certificates, we have the expertise to provide you with accurate and reliable translations.
Why is translation so important in documentation? In today's globalized world, it is essential for businesses and individuals to be able to communicate effectively across language barriers. This is especially true in the legal industry, where accurate translations can make all the difference in legal proceedings. A mistranslation or misunderstanding can have serious consequences, including legal disputes, lost business opportunities, and damaged reputations. That's why it's crucial to work with a professional Chinese translation Dubai like Frontline Translation, to ensure that your documents are translated accurately and effectively.
Contact us to experience a team who works with an excellent team of Chinese translators in Dubai, UAE.