Best German Translation in Dubai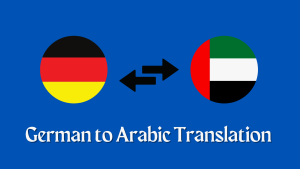 We Offer Affordable German Translation in Dubai
We don't want you to miss out on the best service provider of German Translation in Dubai! If you are looking for high-quality and accurate German translations, then you have come to the right place. We are proud to introduce Frontline Translation as the prime service provider for German translation.
At Frontline Translation, we understand the importance of accurate and culturally appropriate translations for individuals and businesses operating in Dubai. With our team of expert translators who are native German speakers and have years of experience in the translation industry, we can provide you with the best German translation services in Dubai that meet your needs.
Whether you need a German translation for legal documents, medical reports, technical manuals, or business contracts, our team of certified and professional translators can handle any type of document with ease. We provide accurate translations that reflect the original content, tone, and intent of the source document, ensuring that you can communicate effectively with your German-speaking audience.
Our services for German Translation in Dubai are not only accurate and reliable but also affordable. We offer competitive pricing that suits any budget and guarantees 100% satisfaction with our work. We pride ourselves on our commitment to providing the best customer service and the highest quality of translations that meet the needs of our clients.
In addition to German translation services, we also offer a range of other language translation services, including  Spanish Translation in Dubai,  Russian Translation in Dubai, French, Arabic, and many more. Our team of experienced translators can provide you with translations in a variety of industries, such as legal, medical, technical, and financial.
If you need high-quality and accurate German translation services in Dubai, look no further than Frontline Translation. Get Quote Today & learn more about our German Translation Services. Our friendly customer support team is always available to answer any questions and provide you with the best solutions that meet your needs.